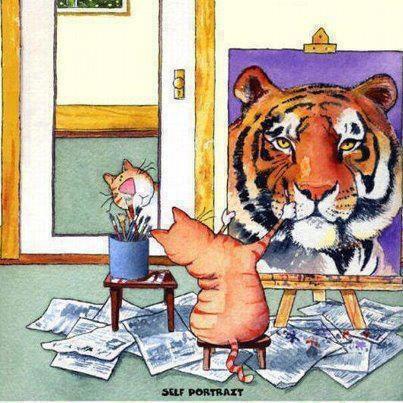 A friend shared this picture with me today because it reminds her of my sweet orange kitty Jasper.
She's completely right! He embodies his inner tiger every day because that's absolutely how he sees himself.
Everyone who meets him comments on how impressive he is. When they do, they're not seeing a chubby little (I use that word lightly) furry bowling ball – they're seeing the vastness of his internal landscape; the presence and power of his spirit; the essence of all felines be they domestic or wild to the core.
What a wonderful teacher he is! How many of us look beyond the external packaging and courageously project the amazing and unlimited beings we really are inside? Isn't it about time we did?