Don't just take my word for it…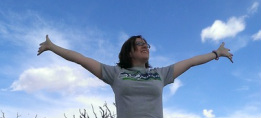 Hear from people who have been coached by me – this will give you a bit of an idea of my style in addition to hearing how effective my clients have found their sessions.

Take the next step and sign up for coaching, or just register to receive updates.
What do my clients have to say?
"Lorrin's coaching was smart and intuitive. Her combination of strength and kindness created a safe and trusting space for me to work on very deep and personal issues.
Thank you Lorrin – Brilliant!" 
– Joan S, Doylestown PA
"I feel so much better after my coaching session with Lorrin. My chest and mid-back do not hurt anymore. My body is more relaxed and the tears have been replaced with a smile."
– Vonie K, Lakewood CO
"Lorrin does amazing work with her clients. She is brilliant and attentive! She is educated and experienced, but most of all she is understanding and supportive. A huge thank you to Lorrin for her outstanding coaching!"
– Kacey W, Elwood NE
"Lorrin's astute yet unassuming manner will give a powerful gift of resolution and healing to her clients. As a physician, I would send any of my patients to her, knowing that the person would gain insight and empowerment in whatever manner necessary."
– Heather W, Charleston SC
"Lorrin brings forth her most authentic self when she's coaching. Her ability to bring out the absolute best in her clients makes for an empowering experience."
– Emily D, Cheyenne WY