"Lorrin Maughan is an engaging speaker and facilitator, empathetic coach and
intuitive interspecies communicator."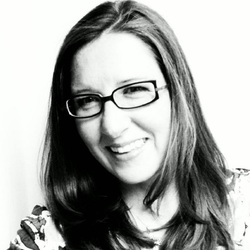 My Values:
Integrity, compassion, fairness and accountability.
My Calling:
Create a better world by raising consciousness.
My Specialty:
Storytelling and communication-based transformation.
Bio:
My diverse background and broad education – both formal and informal – enable me to bring a unique perspective to my client interactions. I grew up in a country called Rhodesia, living through a civil war and the birth of a new nation (Zimbabwe), and finished High School in South Africa as that country underwent its own transformation. I subsequently moved to Australia, where I gained a Bachelors Degree in English and Linguistics, and a Masters of Business in Employment Relations. My business experience spans multiple disciplines, including Human Resources, Marketing, Product and Program Management and Sales. I have worked for large multinationals, namely American Express and Microsoft, as well as small and medium businesses, both in the United States and Australia.
I am an empathetic mentor and Certified Holistic Life Coach with a keen interest in applying skills honed through years of providing mentoring and coaching support in corporate and informal environments. In addition, I have spoken effectively in front of audiences ranging from just a few to a few thousand people, including consumer, technical and business participants.
My experiences overcoming chronic health issues including Fibromyalgia and Chronic Fatigue Syndrome spawned an interest in integrative and complementary healing modalities, including supplementation, inspiring me to become a Master in the energetic healing art of Reiki (Usui system) and an Independent Distributor for Dynamite high-quality nutraceuticals for all species. I can enhance life coaching sessions with energy work or simply channel the Reiki energy to directly support wellness and healing for you and your animals.
My lifelong passion for animals is manifesting in my business through the offering of energy healing for animals, access to high quality supplements, and interspecies communication – helping to facilitate better relationships between people and their animals based on open communication. Currently I am undertaking additional coaching certification to enable me to partner with my horse, Gift, in offering powerful Equine-Assisted Gestalt Coaching.